About me
Hello there!
I'm Cat and I have always been a creative soul. Even as a child back in elementary school I can fondly remember the excitement of paint, pencils and paper and the endless possibilities that they offered. Many years later in High School I could not wait to get to art class. It was my refuge in those chaotic and confusing years. My 12th grade teacher even wanted me to apply for a scholarship at a well known art school and even though I loved art I couldn't imagine how I could make a living at it so like many others I opted for something more practical. I continued to stay in the art word by visiting galleries and shows and ended up having lots of artsy and creative friends. I have always dabbled in the arts in some way or another. 
Fast forward many years later and I was feeling burned out and missing something in my life. In my search to find fulfillment I started doing some creative projects on the weekends. This awakened something inside of me. Something that felt thrilling, familiar and important. Pretty soon creativity became a stronger and stronger presence in my life and finally in my mid-fourties I was brave enough to udder those four little words I AM AN ARTIST!
Why do I create art? I feel compelled to create. Expressing myself creatively is the ultimate freedom. I can express my creative ideas and musings into 3D form. If I don't like something I can change it. If I feel like using my hands or creating drips I can do that. I can follow that creative nudge and express myself fully. We don't often get the opportunity to do this in life but thru art self expression is the prize and it is so satisfying!!! When I paint I feel like I am communing with my soul and allowing it to sing it's own song. 
I am a self taught artist living in Winston Salem, NC where I happily create in my home studio and often forget to leave the house for many days on end. 
In a previous life I owned my own business as a Massage and Energy therapist. This past experience shows up in the spiritual elements of my art on a very regular basis. 
Artist statement
Cat Redmond a NC based painter and mixed media artist. Her main mediums of choice are alcohol inks, fluid acrylic inks and paints. She is drawn to the bold and vivid colors and unpredictable nature of inks and fluid paints and feels that making art is like having a conversation with the deepest parts of her soul.
The main subject of Redmond's work is deep soulful expression with fluid carefree movement. This makes her feel more alive and uplifted in everyday life. 
This soulful joyful expression is important to her because she feels that the creation of art is therapeutic. It's a rare opportunity to express her deepest feelings, thoughts, desires and choices to the fullest. 
Her art-making process normally starts intuitively with have a loose color palette in mind. She starts with a short mediation and focus on breath and then she lets go and to see where the medium takes her. 
This quote by Eric M. Davis sums up her feelings about her creative process
"Relying on my intuitive sense gives my work its natural and unique qualities, revealing the soul of my work. Through my choices others can see through their eyes what I have seen through my eyes."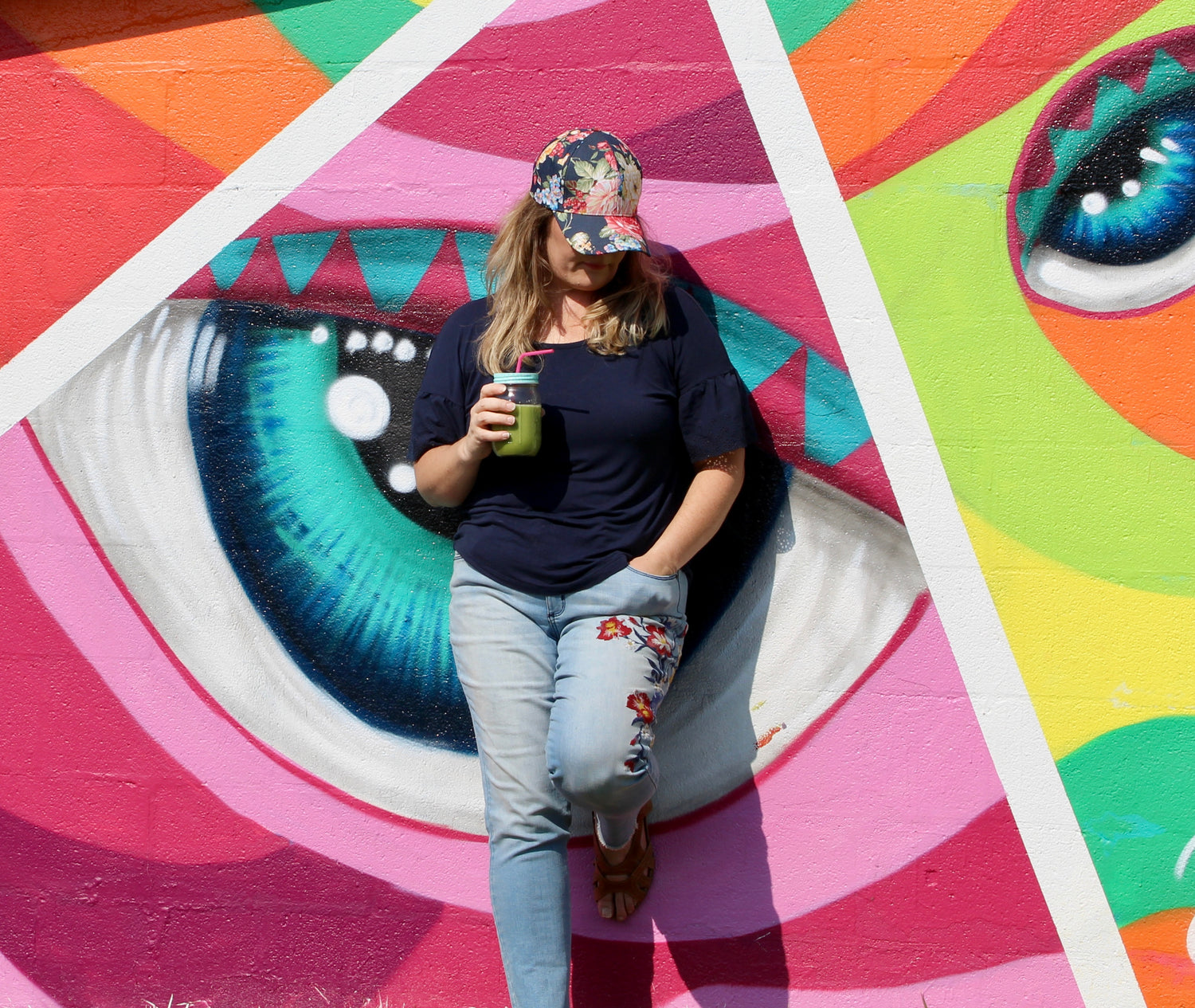 It's never too late!
I became an artist in my late forties. My only regret is that I didn't do it sooner but at the same time I don't feel that my art would have the same soulful quality that it does today. Don't put off pursuing your dreams. Start small and build over time if that makes things more manageable but don't put it off. You were born with this desire for a reason.